GoalEnvisions Success Index
With the Success Index tool, you can quickly identify your organization's strengths and areas for improvement, saving time in the long run. The GoalEnvision Success Index is a collaborative assessment that helps organizations evaluate their performance in five critical areas: marketing, sales, operations, employees and finance.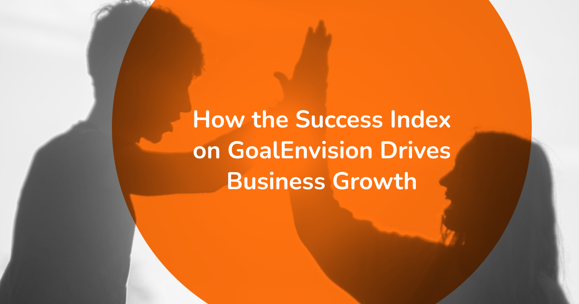 The crucial component of the tool is the intelligent system that guides you through the process of building an action plan based on your assessment results. On top of that, the Success Index promotes teamwork, reduces workload and ensures everyone is engaged, making it a must-have tool for leaders at all levels of the organization.
Once the test is complete, simply select an area to improve by clicking the "IMPROVE" button and immediately get to set specific goals, as well as concrete ways to tackle the challenge. GoalEnvision not only provides suggestions for further actions, but also offers ongoing reports and recommendations to ensure that important tasks are not overlooked or neglected. Insight and guidance are exactly what leaders need to optimize their organization's performance and achieve their business goals.
To start the success index click here: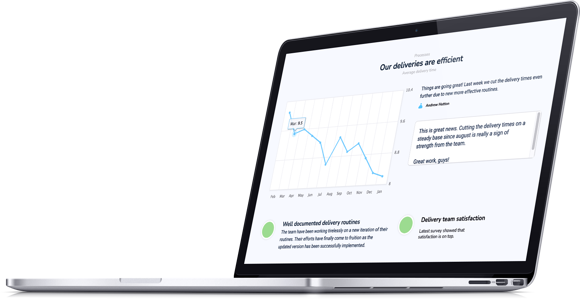 Why Success Index?
As a leader or entrepreneur, you know that it can be a tough task to stay up to date with the latest research and methods to develop the company. With so much information out there, it can be hard to know where to start. That's where GoalEnvision comes in. Our goal is to keep you updated on the latest trends and technologies, and to provide you with practical tools that you can use to drive real improvements in your organization.
How does a success index work?
GoalEnvision's Success Index is a powerful tool to help your business achieve success. By focusing on the five critical success perspectives - market, sales, operations, employees and finance - the success index provides an assessment of your organization's strengths and weaknesses.
The market section evaluates your perception of the market, customers and trends.
Sales covers marketing, social media and sales.
Operations focus on efficiency, processes and quality.
The People section evaluates the work environment, skills and culture.
The Financial section evaluates your financial transparency and reporting clarity.
You can test the success index now directly. Do this:
Step 1: Sign up for the Success Index Tool. It only takes seconds to get started. Click here!
Step 2: Rate each statement on a scale of 1 to 6. Rate the truthfulness of the statement about each of the five critical areas: Marketing, Sales, Operations, People and Finance. This will help you identify areas for improvement.
Step 3: Encourage your team members to do the success index assessment as well. The assessment is designed for individual responses and each group member can answer the questions anonymously. By having multiple team members complete the assessment, you can get a more complete picture of your organization's strengths and weaknesses.
Step 4: Review analysis and results. The Success Index provides a holistic view of your organization's strengths and weaknesses, with three dimensions for each area: structure, capability and energy. Use this information to identify areas of improvement and develop a plan to address them.
Step 5: Experience the power of the "Improve" button. Just click the button corresponding to the area you want to improve, and within seconds you'll get a list of practical suggestions that can help your team achieve better results.

IMPROVE at the touch of a button
GoalEnvision's "Improve" feature helps leaders set specific goals for areas that need improvement. The tool makes suggestions and even suggests a name and description for the target. Within each goal, there are three areas for improvement:
Structure: focuses on materials, routines or the tools needed for success,
Ability: focuses on the development of competencies and collaboration, and
Energy: about culture and motivation.
Each goal is linked to specific conditions that need to be fulfilled in the business in order for the goal to be successfully achieved.
When you reach the "conditions" phase of the success index tool, it gives you a list of potentially winning conditions. You can choose to accept these conditions as they are or use them as a model to build your own.
You have the option to change the names of the goals and conditions, add your own or remove those suggested by GoalEnvision. This allows you to tailor the improvement plan to your specific goals and conditions. Once you've created a goal, GoalEnvision will invite the designated person responsible for the goal, whether it's you or someone else in the organization.
The "invitation" feature of the Success Index allows leaders to delegate tasks and responsibilities, helping to distribute the workload and improve overall efficiency.
When creating a plan for improvement with GoalEnvision:
GoalEnvision generates a success test for the specific area of improvement you have selected.
The success test will be sent out monthly to keep the area of improvement in focus.
Designated staff will provide ongoing reports to ensure activities are implemented and followed up.
In addition, GoalEnvision will offer regular reminders and suggestions to help you stay on track with your improvement plan.

Now what?
To get started, simply register here for the Success Index Test:
If you need help, don't hesitate to click on the support icon. Our team is happy to provide you with the guidance necessary to ensure your success with GoalEnvision.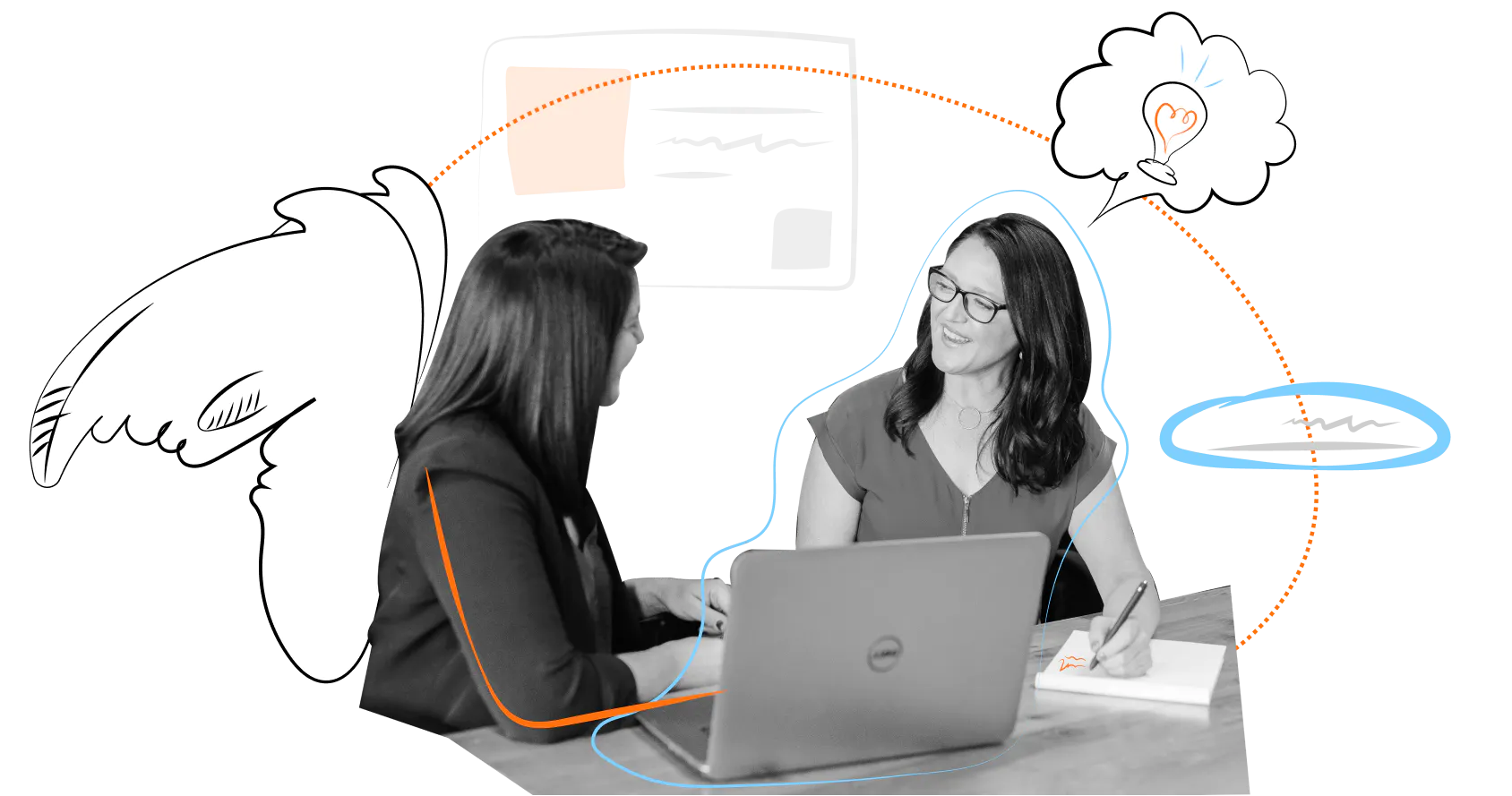 We help you exceed your business goals!
Are you an entrepreneur or leader with high ambitions? Do you want to unleash the full power of your organisation to exceed your business goals? Then GoalEnvision is definitely something for you! With our free demo, you get a personalised review of the platform. During 60 minutes we will guide you through our tool and give you an introduction to what GoalEnvision is - an innovative and smart way to set and reach your business goals.