Surveys and template library
Want to take your strategic planning to new heights? Then it's time to discover the power of GoalEnvision - the ultimate tool for measuring your goals. By creating and implementing surveys, you can gather valuable data, make informed decisions and build strong strategies that lead to outstanding results.
When is it valuable to use surveys to measure goals and determine the status of conditions? Imagine that you have set ambitious goals for your business, such as increasing sales by 20% in the coming year. To achieve this goal, you need to understand what conditions are affecting your sales and what might be preventing you from achieving success. This is where surveys come in.
By creating and conducting surveys, you can gain insight into what your customers think about your products or services. You can also examine what motivates your employees and what obstacles they face in their work. By measuring your goals and determining the status of conditions, you can identify strengths and weaknesses, allowing you to make informed decisions and take action to move your business forward.
With GoalEnvision, you can easily create and conduct surveys to measure your goals and determine the status of conditions. Whether you need to conduct market research, evaluate your company culture or measure the quality of your products or services, you can choose from customised surveys and professional templates to gain insight and take control of your strategic goals.
Try Goalenvision's surveys and template library now!  
Creating surveys in GoalEnvision is easy. Here's how to do it:
1. Select a goal or condition to link the survey to 
In GoalEnvision, you can set strategic measurable goals and link them to conditions that need to be met in order to achieve the goal. The survey can be used to measure the status of the goal and the condition. Create your own goals or use GoalEnvision's AI. 
2. Create the survey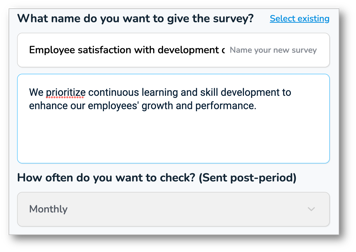 On the goal page, go to the "how we measure the goal" tab and give the survey a name and a description. You can also choose how often the survey should be conducted and which units and employees should participate.
3. Create the questionnaire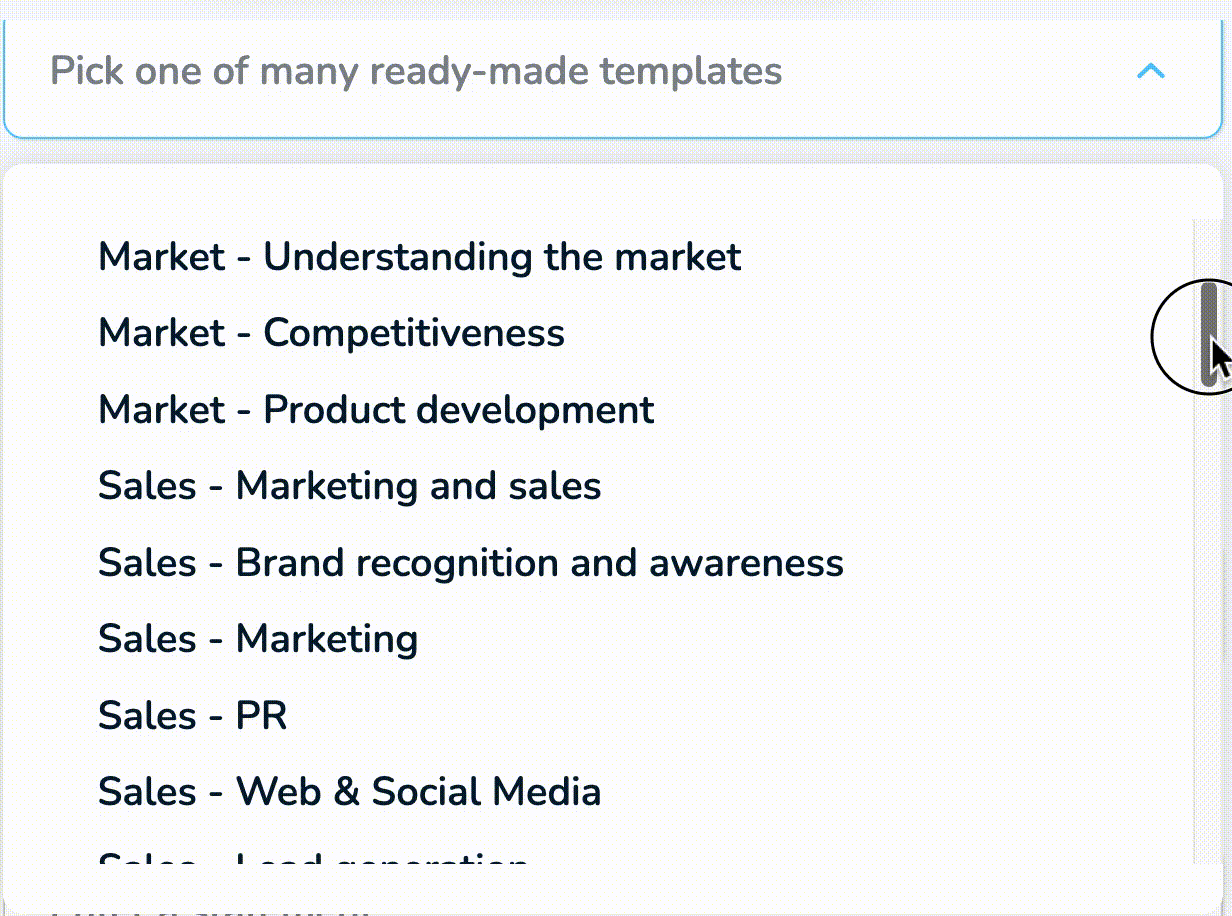 You can either create the questionnaire from scratch or use existing templates. Give the questionnaire a name and determine the scale (1-10) for respondents to use.
4. Create statements to grade
Use statements instead of questions in the survey to make it easier for respondents to answer. For each statement, you can also provide a descriptive text to clarify the purpose.
5. Launch the survey and send out the questionnaire
When you have finished, click on "Save". The survey starts and the questionnaire is sent out according to the selected period.
6. Review and comment on the results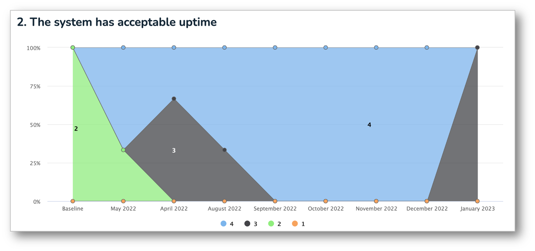 When the results come in, you can see graphs showing the answers. As the person responsible for the goal, you can comment on the results and suggest improvements.
Discover the power of GoalEnvision and take your strategic planning to new heights. Create and conduct surveys today to achieve outstanding results tomorrow!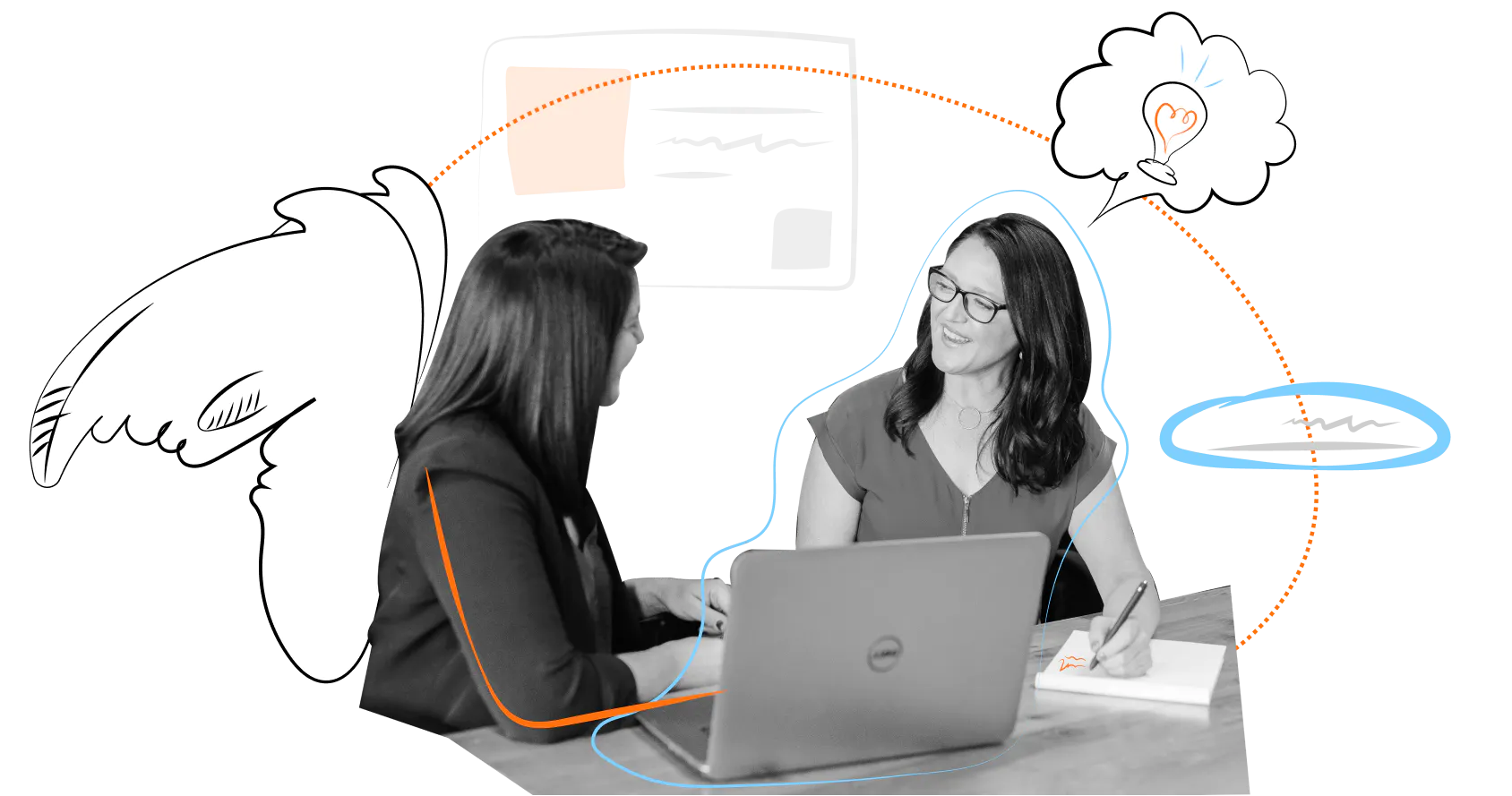 We help you exceed your business goals!
Are you an entrepreneur or leader with high ambitions? Do you want to unleash the full power of your organisation to exceed your business goals? Then GoalEnvision is definitely something for you! With our free demo, you get a personalised review of the platform. During 60 minutes we will guide you through our tool and give you an introduction to what GoalEnvision is - an innovative and smart way to set and reach your business goals.